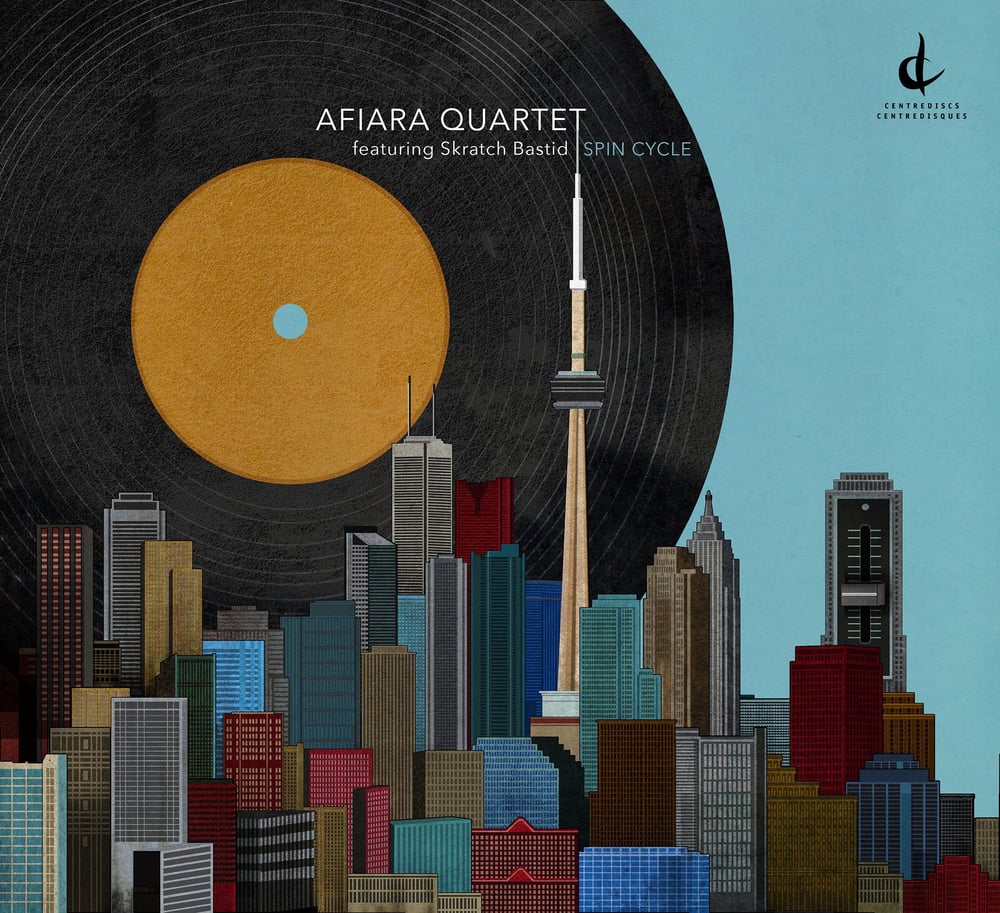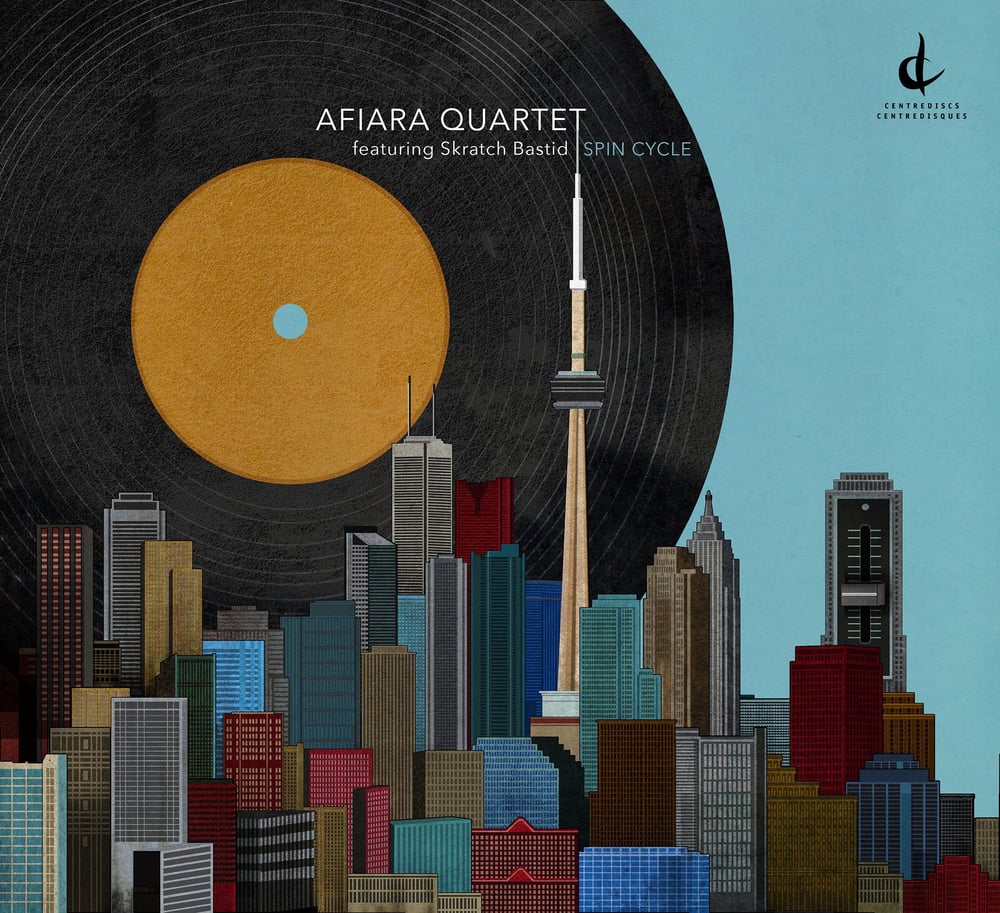 Spin Cycle
$20.00
Spin Cycle features renowned DJ Skratch Bastid in an innovative conversation between musical worlds!
The Afiara commissioned four of Canada's leading young composers (Kevin Lau, Laura Silberberg, Rob Teehan, and Dinuk Wijeratne) to write new works for string quartet inspired by popular themes. Each of these works is then remixed by renowned DJ Skratch Bastid, creating four new solo works for scratch DJ. The project culminates in the composers responding to the remixes in the form of a quintet, string quartet + DJ. This unique collaboration between the quartet, composers, and DJ thus chronicles a complete musical conversation, traversing different media to create something wholly new.
Here's how it works:
Stage 1: the Afiara Quartet performs four brand new string quartets, each an envisioning of the Canadian musical landscape
Stage 2: Skratch Bastid remixes these works through his own musical lens, creating four new works
Stage 3: the quartet returns to the stage, this time with Skratch Bastid, to perform each of the composers' responses to the remixes. The new medium of the DJ-string quintet represents the culmination of the conversation
This double-CD album will be available on May 12th.